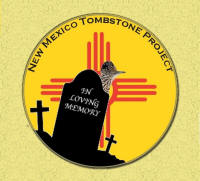 Return to Cemetery Index
Cemetery Names A to H I to P Q to Z Listing by County
Arollo De Las Conchas Cemetery
SE of Trementina, San Miguel County, New Mexico
Tiny isolated cemetery near the Conchas River and Conchas Dam is SE of Trementina. The church and cemetery lie in a small valley with the Conchas River behind.
This cemetery was used because the next closest one, at Variadero, was too far away. The church was eventually vandalized and burned.
Directions: E from Las Vegas on NM 104 to NM 419. Follow NM 419 2.8 mi S to County Rd C56C; SE on C56C to left fork (Trementina Rd);
Follow Trementina Rd approx. 7.3 mi. At 35.40511, 104.35241, (B on the topo), take left fork toward cemetery (D) for 0.5 mi. Set back on N side.
| | |
| --- | --- |
| Cemetery | Arollo De Las Conchas Cemetery |
| County | San Miguel |
| GPS | N35.41136, W104.35323 |
| MAP | |
| | | | | |
| --- | --- | --- | --- | --- |
| Last name | First name | Birth date | Death date | Age |
| BACA | Anna Louise | 1968 Jul 27 | 1968 Jul 30 | 0 |
| LUJAN | Celina O. | | 1933 Feb 28 | |
| LUJAN | Mala Inez | 1966 Nov 29 | 1985 Nov 21 | 18 |
| ORTIZ | Guadalupe | 1925 Nov 21 | ? May | |
| ORTIZ | Jose E. | 1879 | 1954 | 75 |
| ORTIZ | Jose Ynez | 1912 Dec 13 | 1966 Nov 7 | 53 |
| ORTIZ | Maria Ortiz | 1914 Jan 30 | 1919 Mar | 5 |
| ORTIZ | Paulita | 1887 Jun 18 | 1984 Sep 25 | 97 |
| ROYBAL | Eugenio | 1899 Nov 13 | 1999 Sep 17 | 99 |
| ROYBAL | Jose Reducindo | 1907 Jul 26 | 1990 Oct 29 | |
| ROYBAL | Lorenzo | 1931 Apr 26 | | |
| TENORIO | Agustina | 1895 Apr 14 | 1944 Feb 8 | 48 |
| TENORIO | Beatriz | 1899 | 1948 | 49 |
| TENORIO | Dematia | 1866 Oct 22 | | |
| TENORIO | Porfirio | | 1935 May 1 | |
| TENORIO | Tomasita | 1906 Sep 6 | 1994 Mar 9 | 89 |
| TORRES | Lucia Elena | 1918 Jan 9 | 1936 Nov 11 | 18 |
New Mexico Transcriptions Projects
New Mexico Headstone Projects
New Mexico Cemetery Projects